Sweet Heart Wreath–Handmade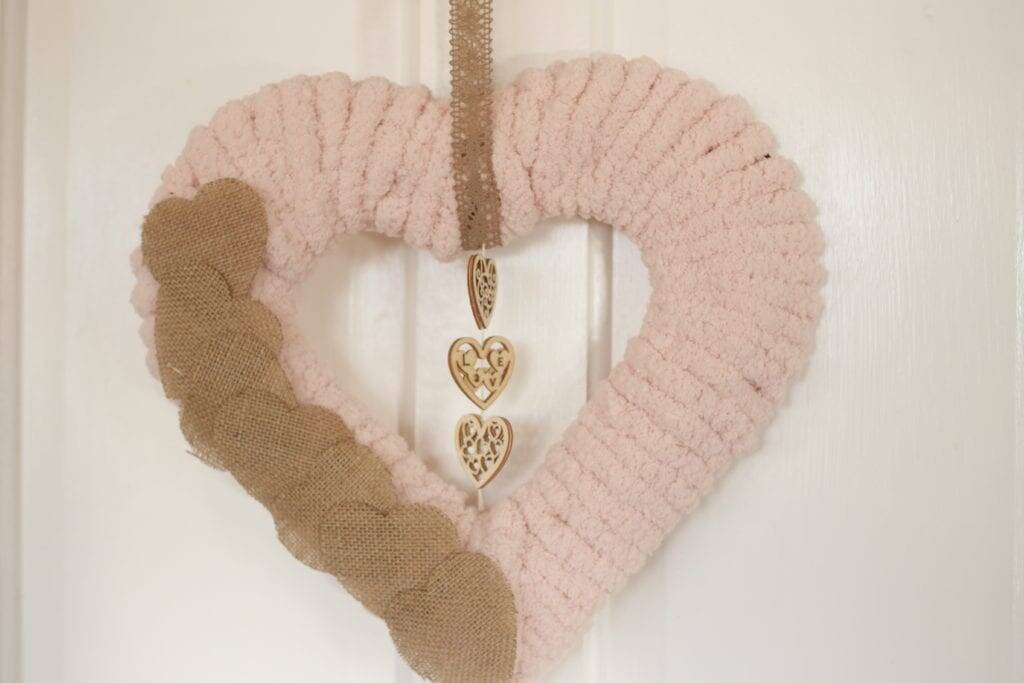 In this post I share a super simple and inexpensive wreath idea. Made with soft yarn, burlap, wooden hearts and ribbon, it is a textural treat. I hope you like this heart wreath! This post contains affiliate links.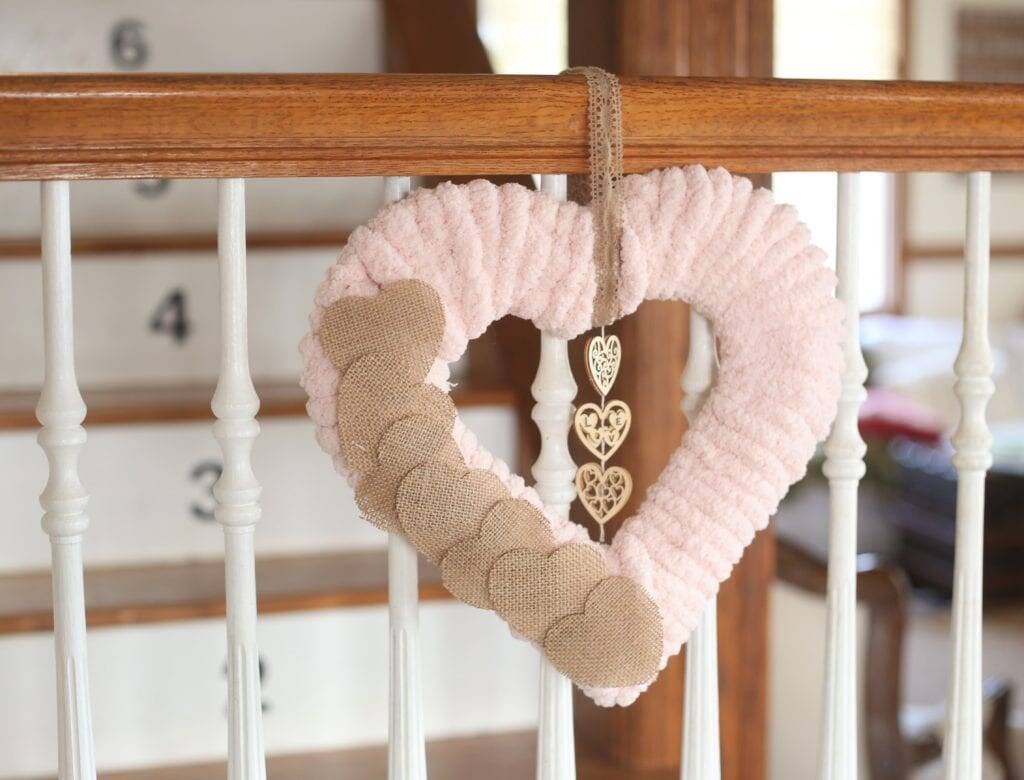 Gather Your Materials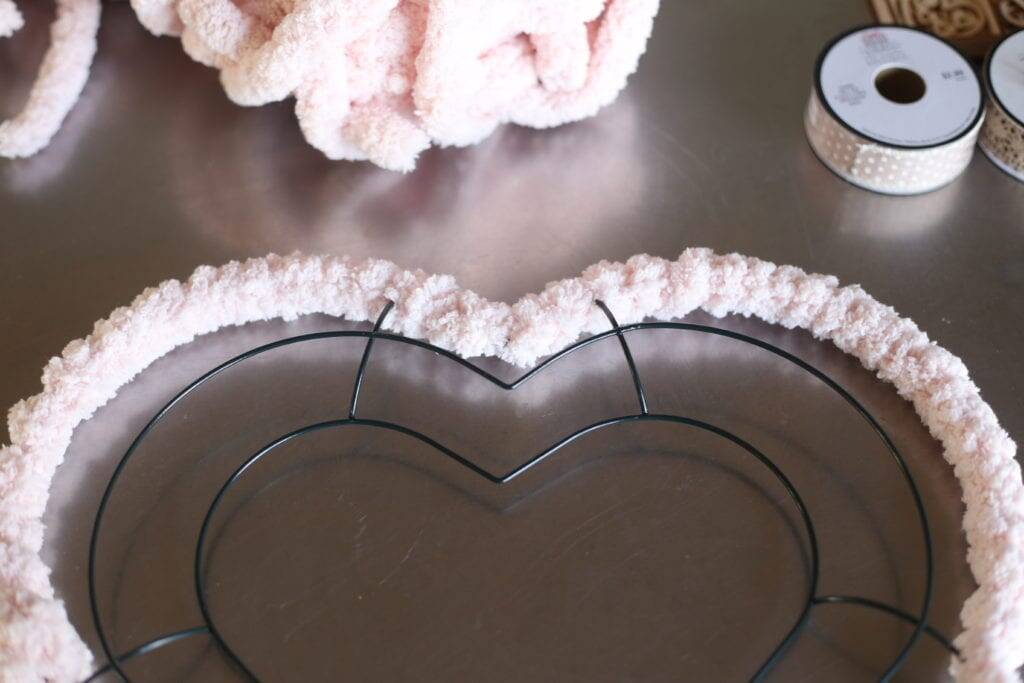 For this wreath you will need a heart-shaped wreath form. I got mine at Dollar Tree for…$1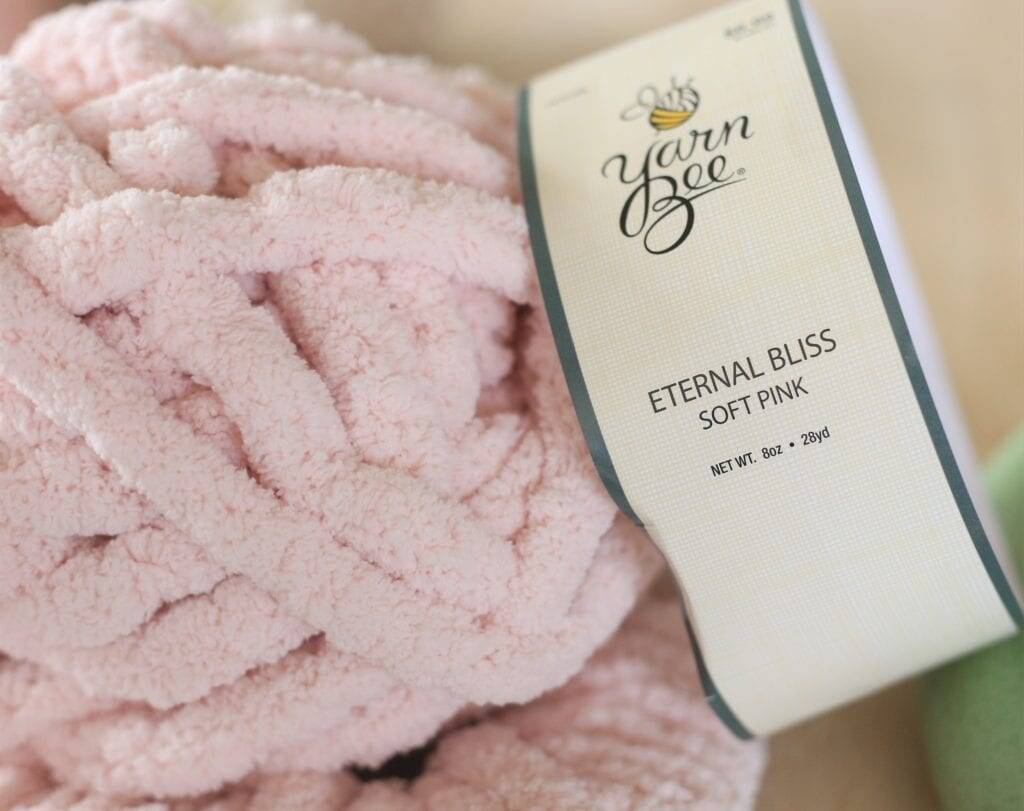 You will need yarn, I purchased Yarn Bee Yarn, it was on sale at Hobby Lobby for 40 or 50% off and came to around $4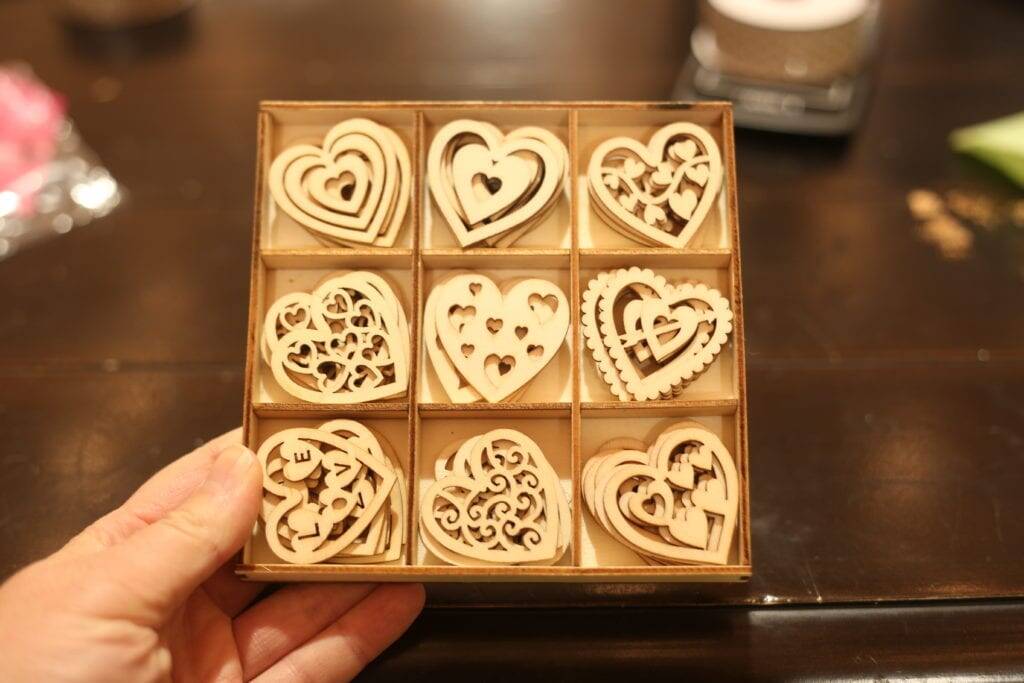 The little wooden hearts I used are from Hobby Lobby and were in their Valentine Section, also 40 or 50% off. So, they were around $2
The Burlap hearts were also in the Valentine section at Hobby Lobby. I think they were around $1
Also, you will need some ribbon for hanging the wreath.
The First Step
On the first heart wreath I made, I skipped this step, and you can kind of see the green wreath form underneath in some spots. I could have spray painted the wire to disguise it. However, I decided to pre-wrap the places where it wanted to show through. The curves and points are the places where it gave me some trouble, so I cut some small lengths and wrapped the wire first.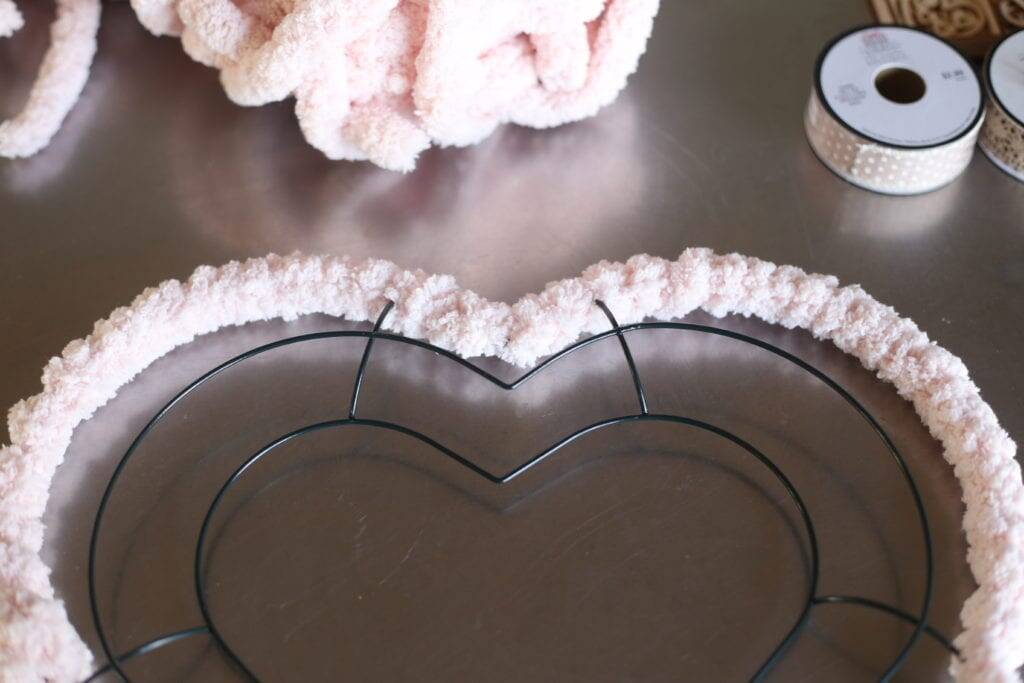 Next Cut Some Yarn
It is much easier to work with manageable lengths of yarn. I cut several pieces about 70″ long. Anything longer than that wants to get tangled and is a bit more difficult to work with.
Work in Sections
I started by pre-wrapping the curves and points. Then I worked on the straight sections down the sides of the heart. For those, you can just wrap around the outside of the wreath form. The video will help you to see what I mean.
After I did the straight sections, I then wrapped the curvy sections and the pointy sections. You can use a dab of hot glue to secure the end pieces.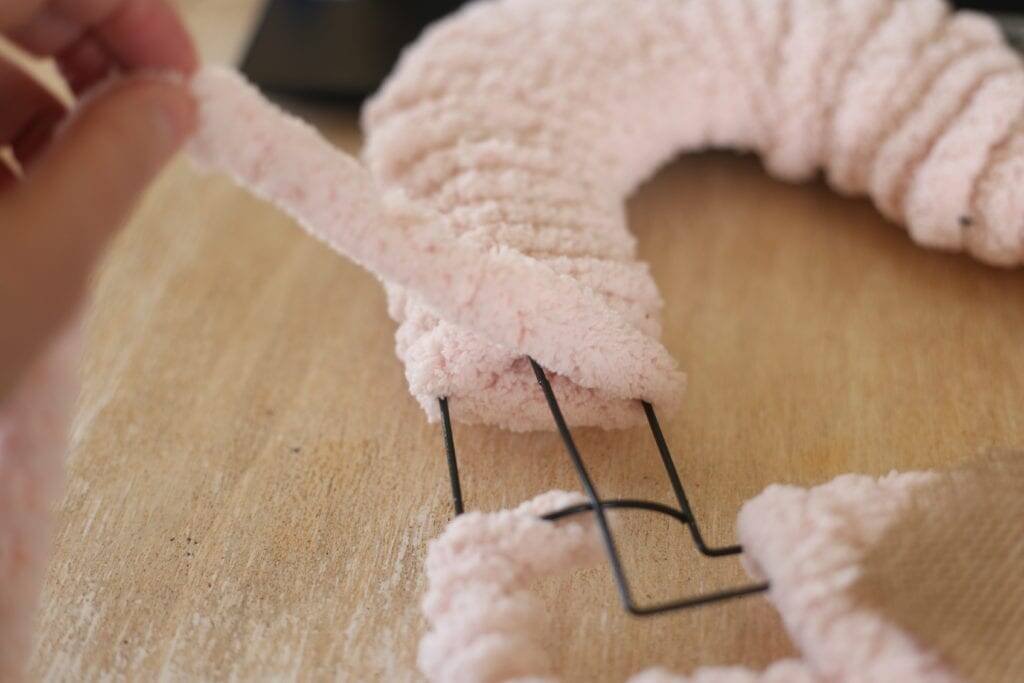 I also think it works best to do the sides separately and meet in the middle at the bottom point.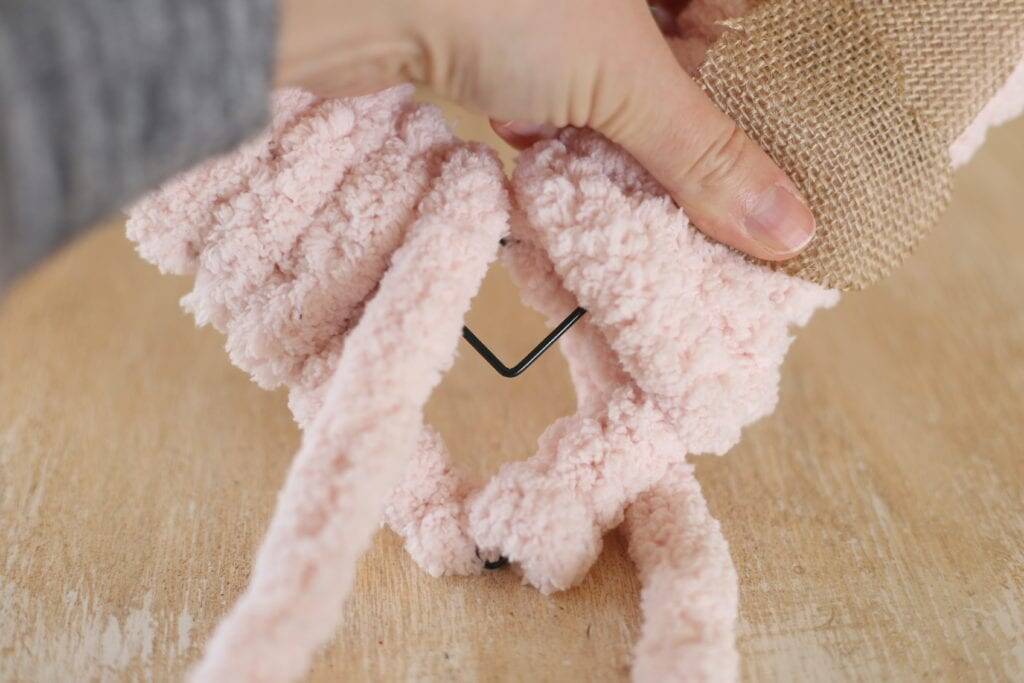 You can secure the ends with a dab of hot glue or you can just tuck them in really well if the end is long enough.
Decorate
Now you can embellish your pretty heart wreath however you like. I used the burlap and wooden hearts.
For the little hanging wooden hearts, I just dabbed a bit of hot glue on two identical hearts and squeezed them together over a piece of embroidery floss.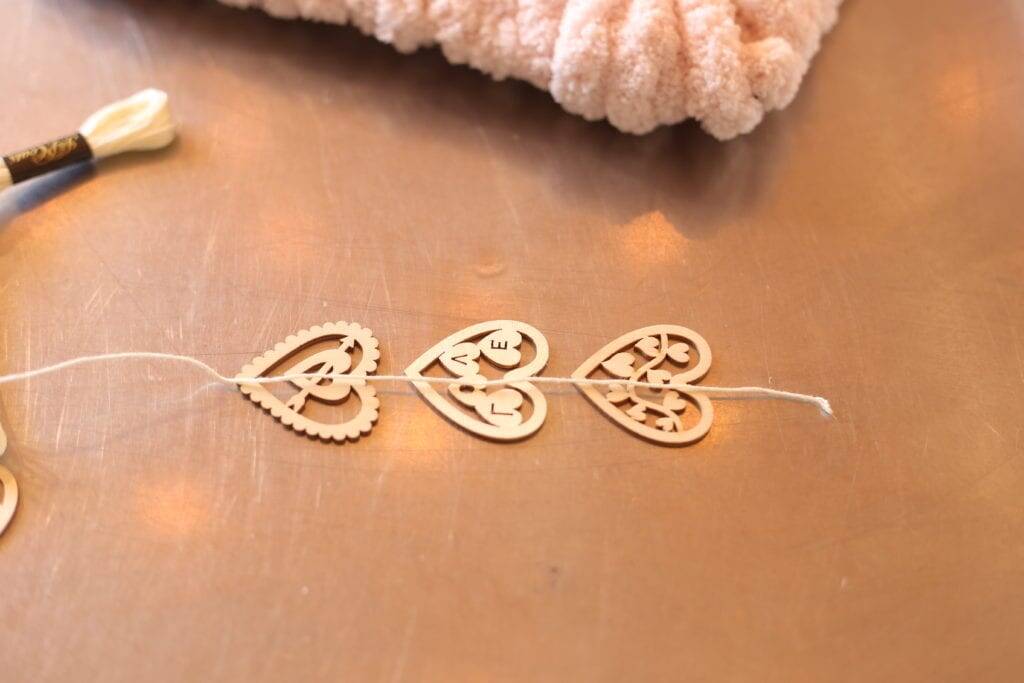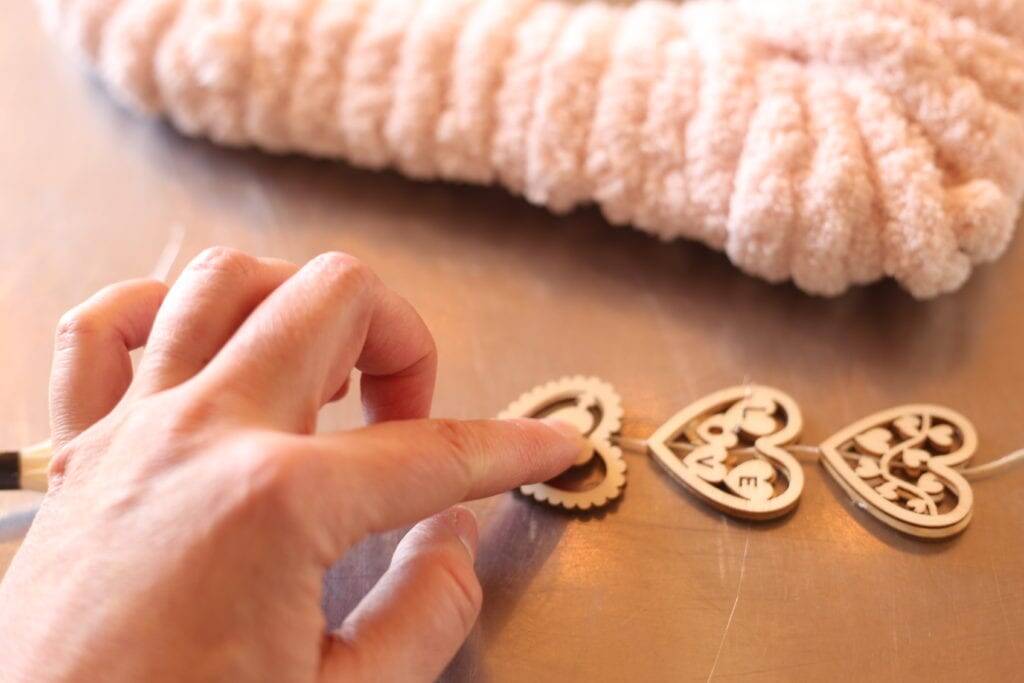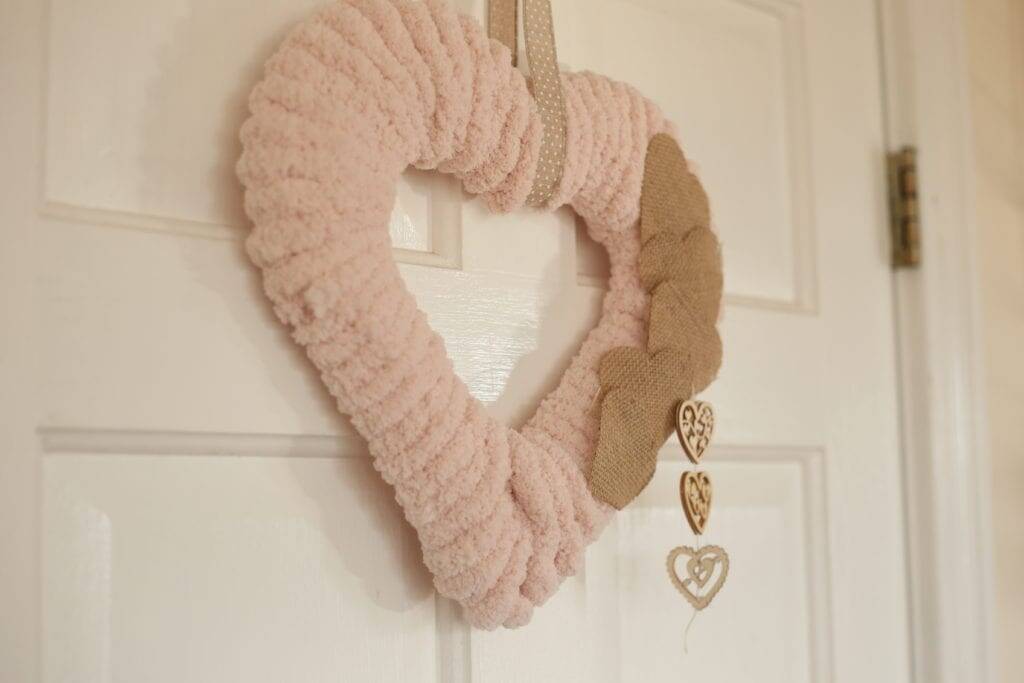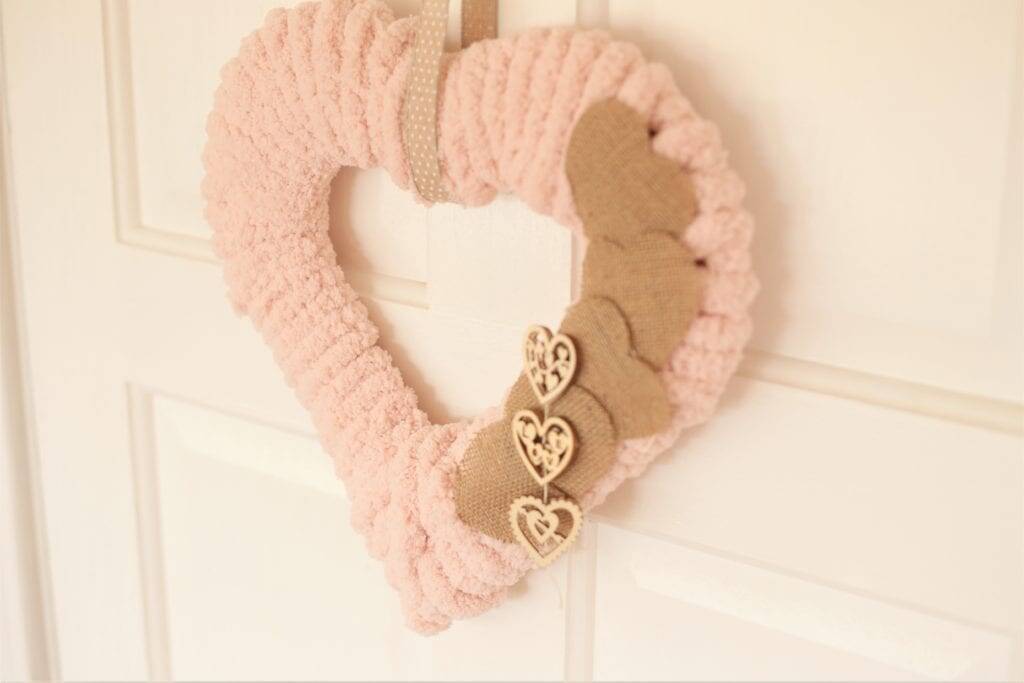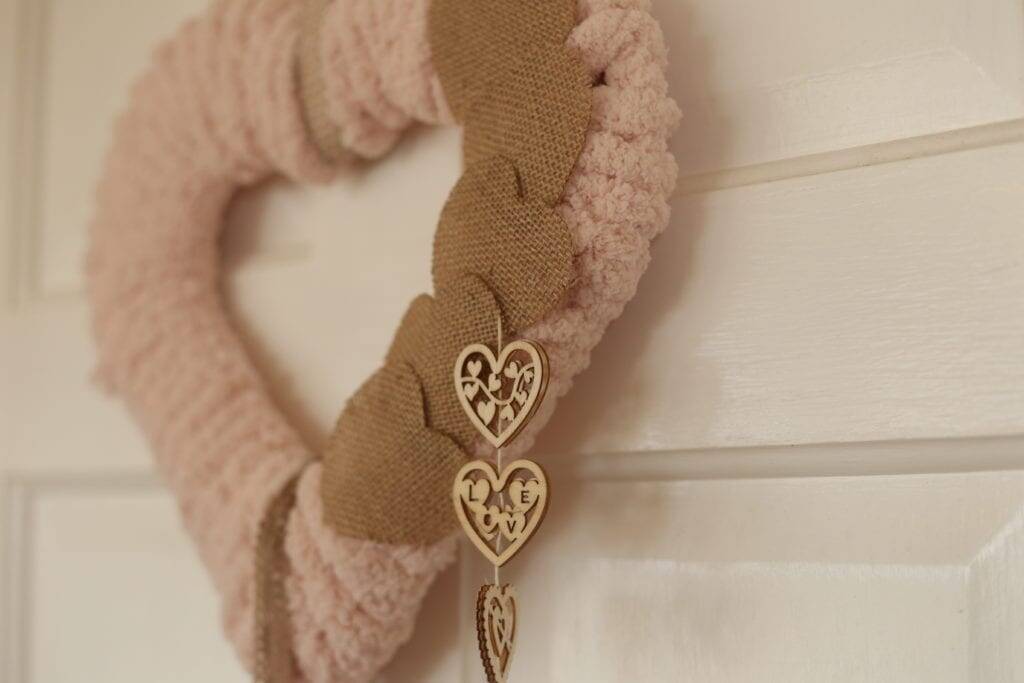 A Video to Help With The Heart Wreath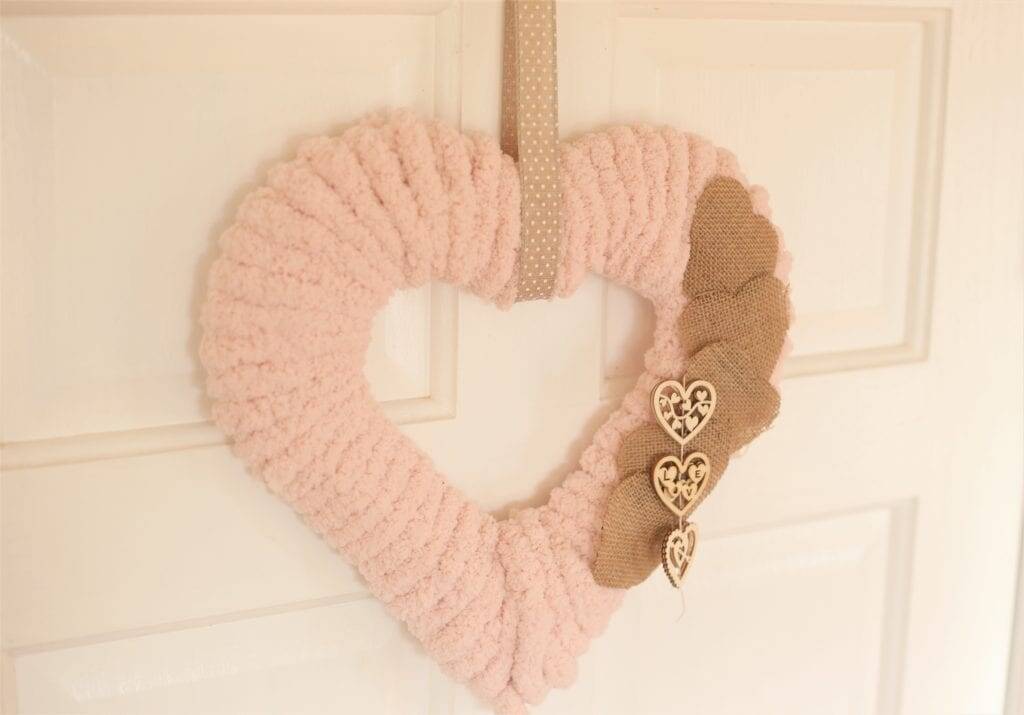 Here's Another Valentine Project from Last Year!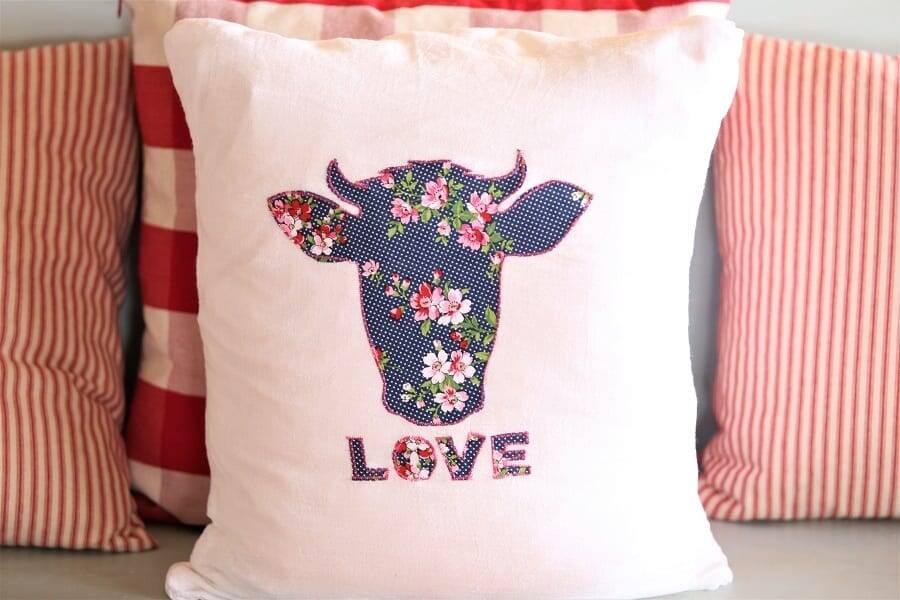 Pin For Later!