Five Things Friday, March
It's time for a Five Things Friday! Well, it's really way past time for one but you know I get to things when I can! This is just a roundup of things that I've found or information I'm learning that I want to share with you!
John Chapter 17
If you have never read this chapter in the Bible, you are missing out! If it has been a while I urge you to go back and read it. It is Jesus praying to the father for his apostles and for us….so beautiful!
Chapter 17:17 "Sanctify them through thy truth: thy word is truth." I love that! So reassuring to know that what we read and have in our hands is truth!
My husband just preached through a 6-week series on the History of the Bible. If you are interested in learning about modern translations vs the KJV, send me a message and I will give you a link to the series.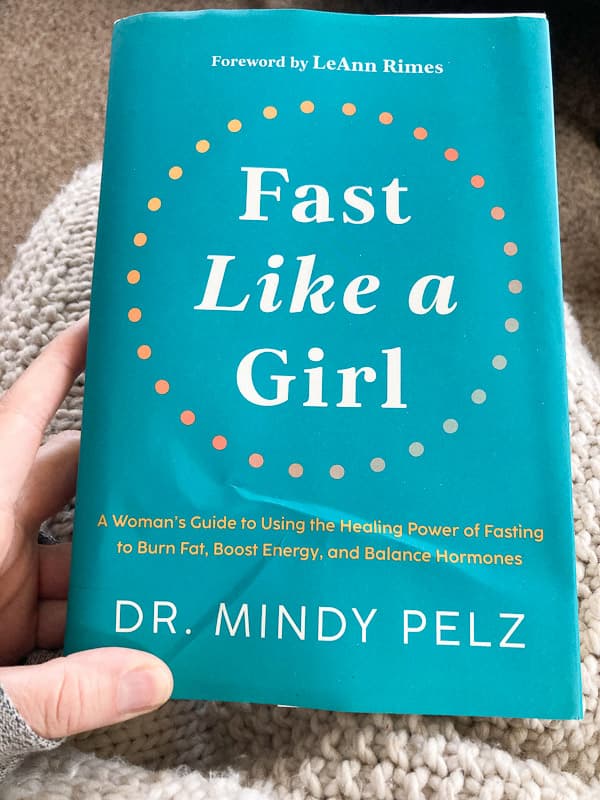 I'm sure you've heard of intermittent fasting, it's a popular lifestyle right now. I've toyed with intermittent fasting over the past couple of years. Someone that I follow who talks about lymphatic drainage…(another thing I'm learning about right now) recommended this book. I picked it up and it has been so interesting to learn about using fasting as not only a way to manage weight but as a healing tool!
The premise of the book is to learn to fast with your cycle. There are certain weeks of the month when you can do longer fasts and really heal your body, and there are weeks when you shouldn't fast much. If you are at all interested in this topic, I highly recommend the book! One note, she does have evolutionary views that creep in throughout the book but I can easily throw that out and focus on the message of healing. From autoimmune diseases to cancer and muscular injuries, fasting can benefit most people!
Closet Staples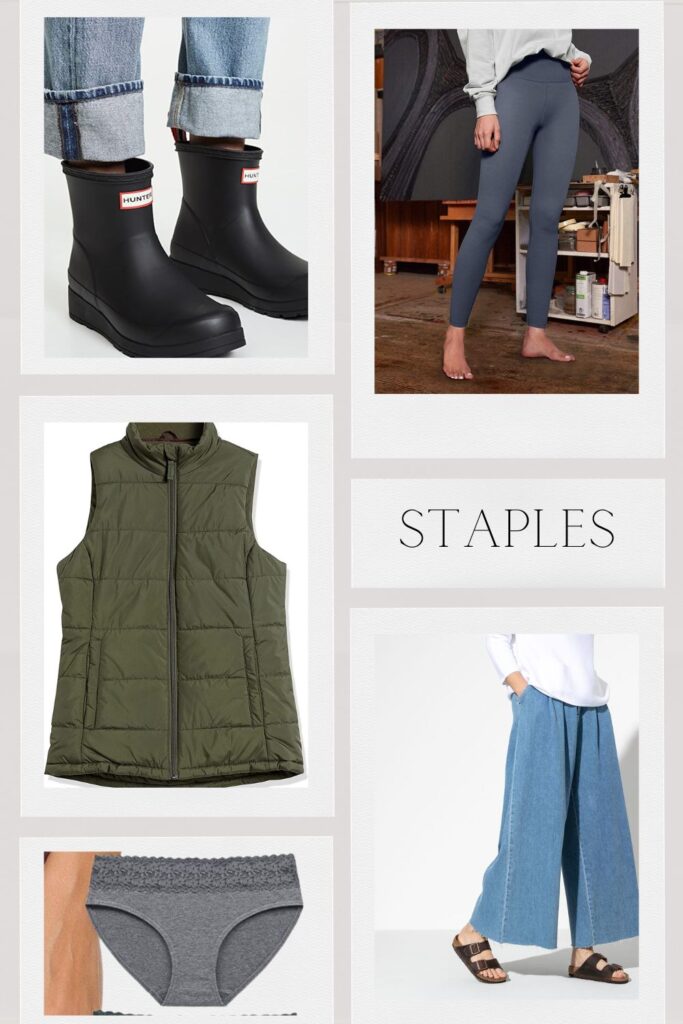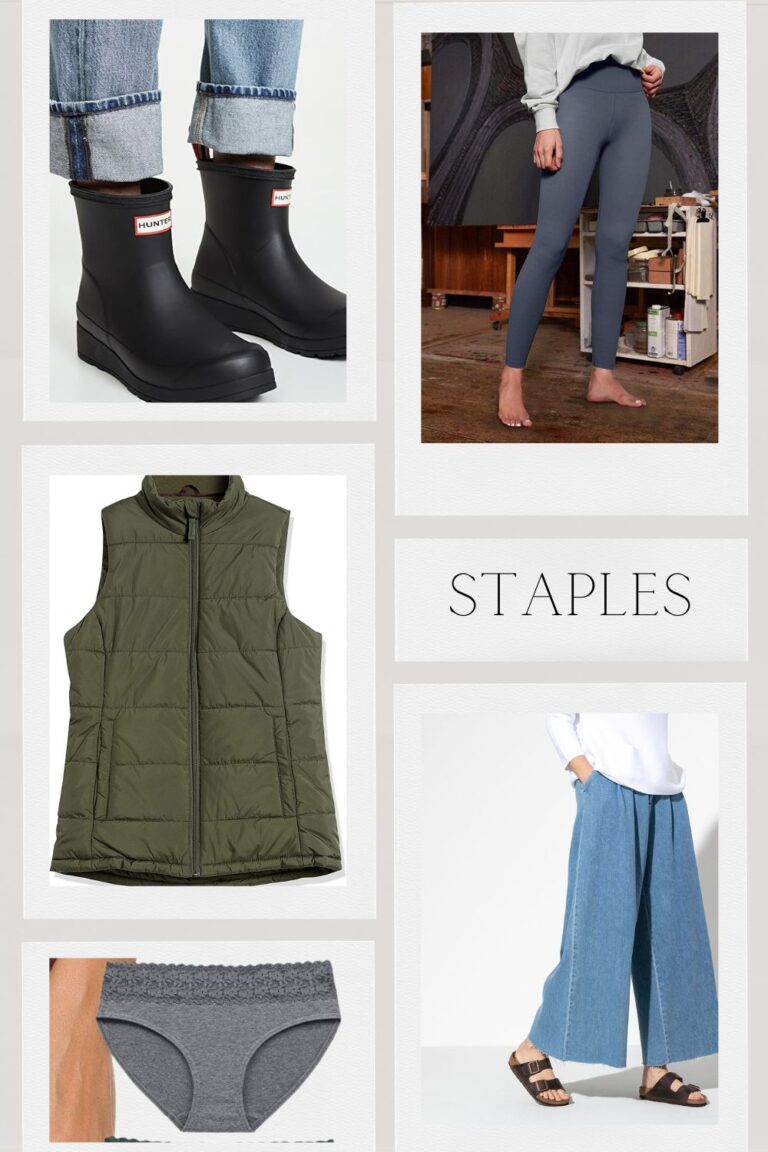 I don't usually share fashion and I don't plan to start now. However, I have come across a few things lately that I consider modern closet staples. They are items that I wear daily and are of good quality.
I have been very faithful about working out for the last year. I wear leggings a lot. These have been the best leggings I have found. Super comfortable and they stay put!
Birkenstocks are nothing new but my feet have been very happy since I started wearing these around the house daily. So easy to slip on and I think they are considered fashionable again!
These rubber boots are great for the warmer months, not so tall that they are sticking to your legs in the summer! I have found that Hunter boots last longer than any other rubber boot I have tried.
This puff vest has served me through the mild winter and now in the Spring. I reach for it on morning walks and when I am running errands and don't want to get hot in the car. It's a great fit and of nice quality.
Is it too personal to share underwear? Oh well, if it is forgiveness please! Ha! I prefer 100% cotton when I can find it which is rare. These are pretty comfy they stay put and are pretty.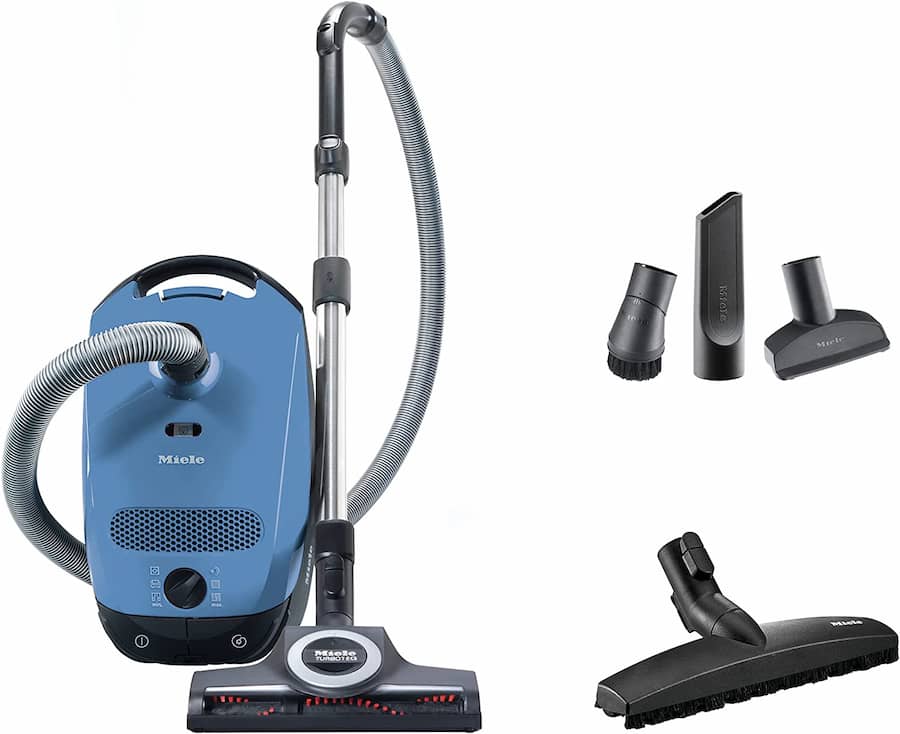 Does anyone else get excited about a new vacuum? We were such dorks unboxing this the other night…all the kids wanted a turn trying out the new vacuum! We did get a lot of cleaning done! Ha! Overall we are very impressed and as long as it holds up over time I think it's a winner!
So, I am not sure a perfect vacuum exists. We have had a Dyson and a Shark in our 20 years of marriage. The Dyson lasted longer but the hoses broke constantly. We had a little Shark that we were pretty impressed with but it was just too small for our home. Then we got a larger Shark with the self-cleaning roller. We were just never impressed with it.
We have kind of lost any interest in a bagless vacuum, to be honest. There are always a bunch of filters that need to be cleaned and dumping it out was always a mess, especially if one of the kids did it. So we are returning to a vacuum with a disposable bag.
Here's my take on it so far. We like the design, it's lightweight and easy to maneuver. The suction is good and strong. It can reach high places and it's very easy to switch from floor to vacuuming the ceiling or the trim. It's German rather than made in China. It has the coolest cord system…it just sucks the cord up into the vacuum, and you don't have to wind it up! Brilliant!
The only thing I don't really love is the little thing that holds the attachments on the vacuum. It's just kind of lame. Other than a Shop Vac I have never had a vacuum that holds all of the attachments well. My mother-in-law had a Filter Queen and it did hold the attachments. The other negative is the bag seems small and replacement bags are a little pricey to me.
Anyway, overall it's a good vacuum and I would recommend it if you are in the market! It is more expensive than most other vacuums I was considering. I had Amazon points saved up so that helped, but it is definitely an investment! If you have carpet definitely get the Turbo one, it has the attachment for carpet.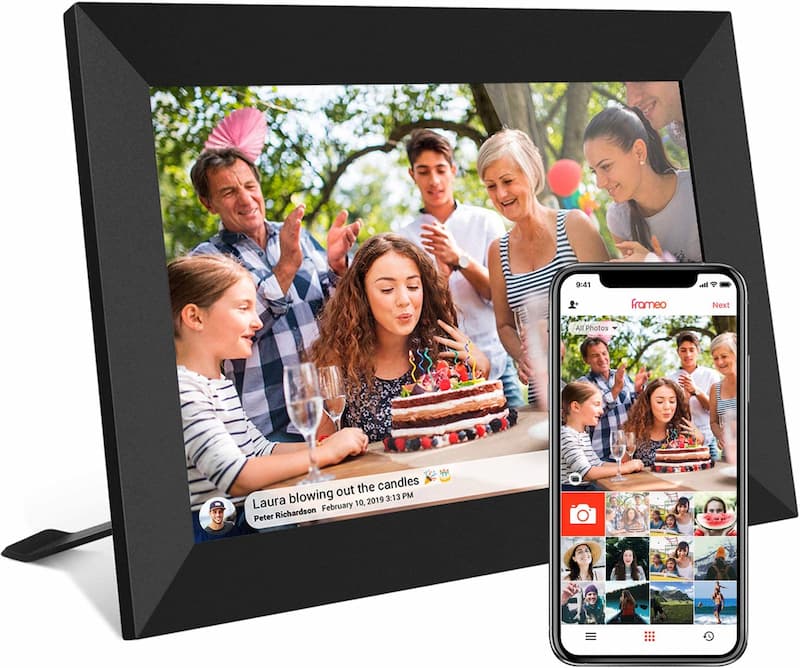 Maybe I'm late to the party on this, but my brother got one of these for us for Christmas. My kids absolutely love it! He got one for my parents as well and we just got one for my in-laws. It's super easy to share photos.
I like that you can share photos with specific people like your parents. I'm not posting pictures of my kids on social media so this is a nice way to keep our family up to date with all that's going on!
That's all for this time! I hope you have a great weekend!