Recipe Morning Glory Muffins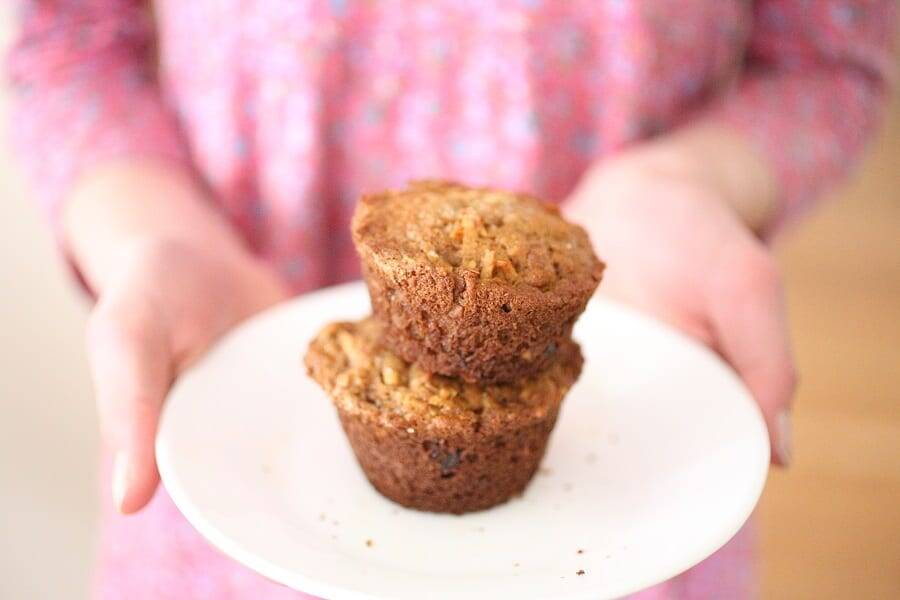 When I was in High School and College, I waited tables. I think that is a job everyone should have at some point in their life. It teaches so many great life skills. Multi-tasking, patience, a sense of urgency, organization, how to smile and be kind even when someone is rude or insensitive– The list could go on. However, my point is Morning Glory muffins. I worked at a restaurant called The Garden Cafe. We served Potato Casseroles and other hearty home style foods. With each meal you got a choice of a muffin or a dinner roll. Morning Glory muffins were made fresh daily and they were nearly everyone's favorite choice.
Your house will smell amazing as these bake! They are chock-full of nutritious ingredients. Carrots, apples, nuts, raisins. One or two of these muffins will make a hearty snack for your little ones. Pack them up and bring them to practices or appointments. They will help you to fend off hunger and the temptation to buy something less healthy!
I like to serve these at breakfast, for a snack or even alongside soup at dinner time. I hope you enjoy them as much as our family does. As with all of my recipes, this makes a big batch. However, if you don't need that many, they do freeze well so you could tuck half of them away for a future time!
Gather your ingredients
For whatever reason I didn't get a picture of everything together, but I am sure you will manage without one! I use the food processor to grate the carrots and apples. I also peel my apples, but you could certainly leave the skin on.
Mix it up
Mix the wet ingredients, the sugar and the fruits, coconut and carrots.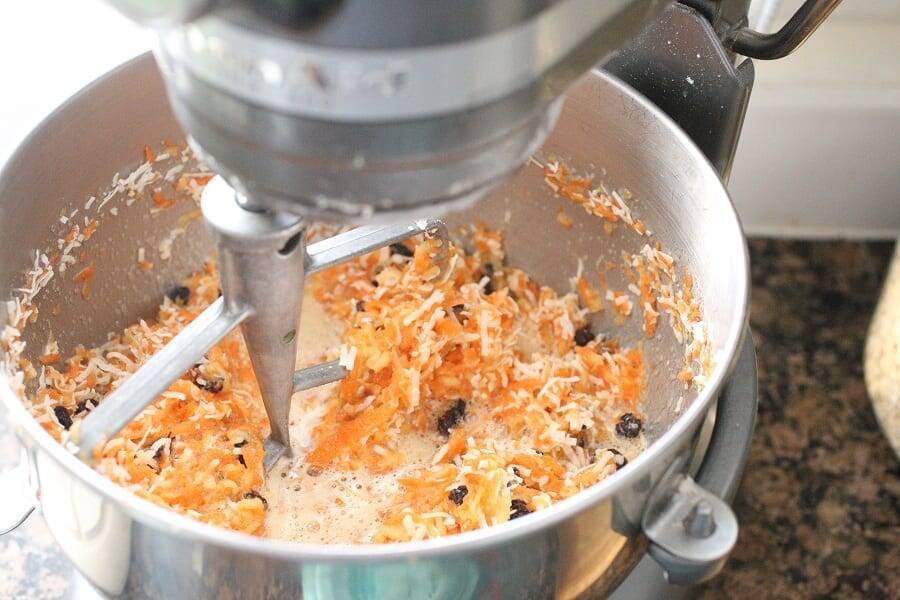 Toss in the dry ingredients
Mix together the dry ingredients and add them in, or just toss them in without mixing like I do…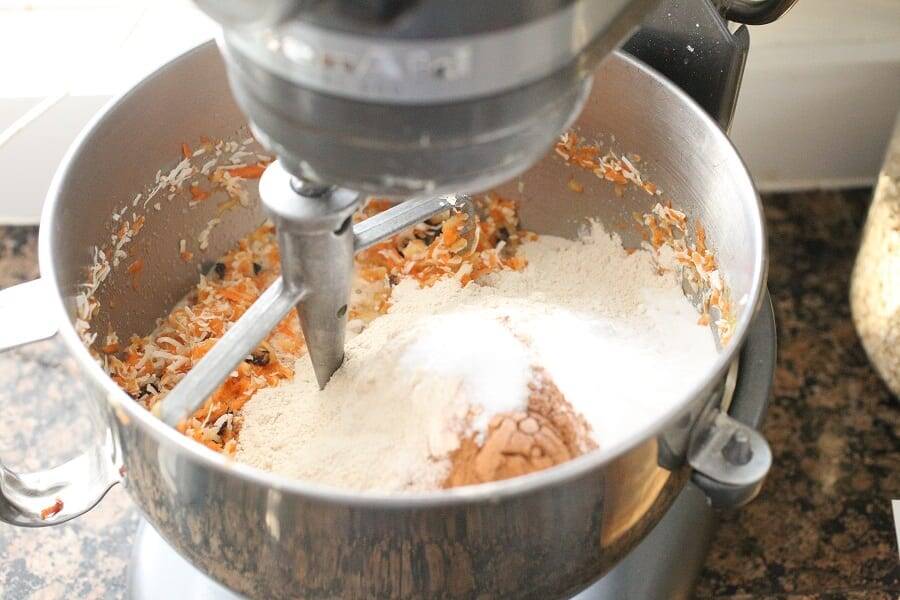 Spray your pans or line them and load them up.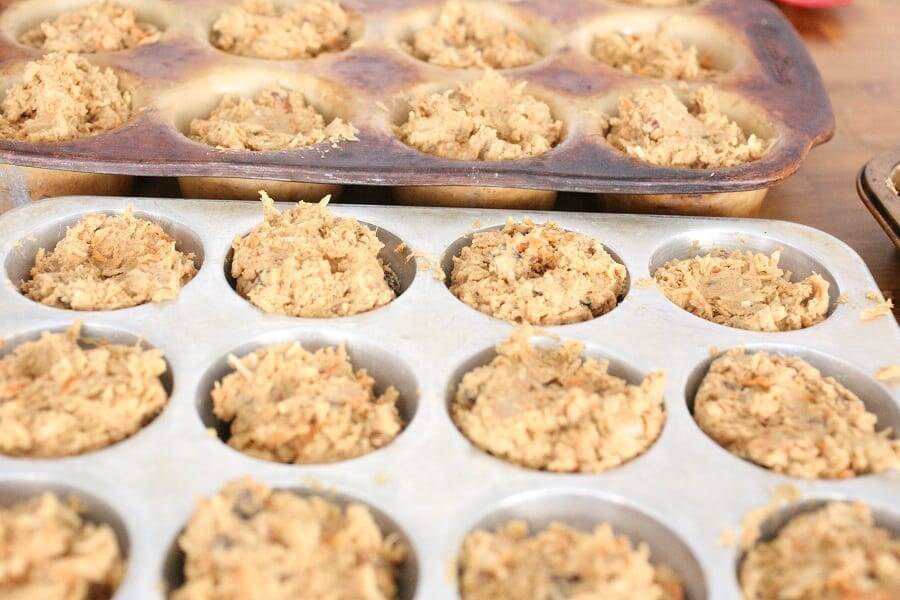 Sprinkle with a bit of sugar
Just add a bit to each muffin, a quarter cup of sugar was enough for all the tops.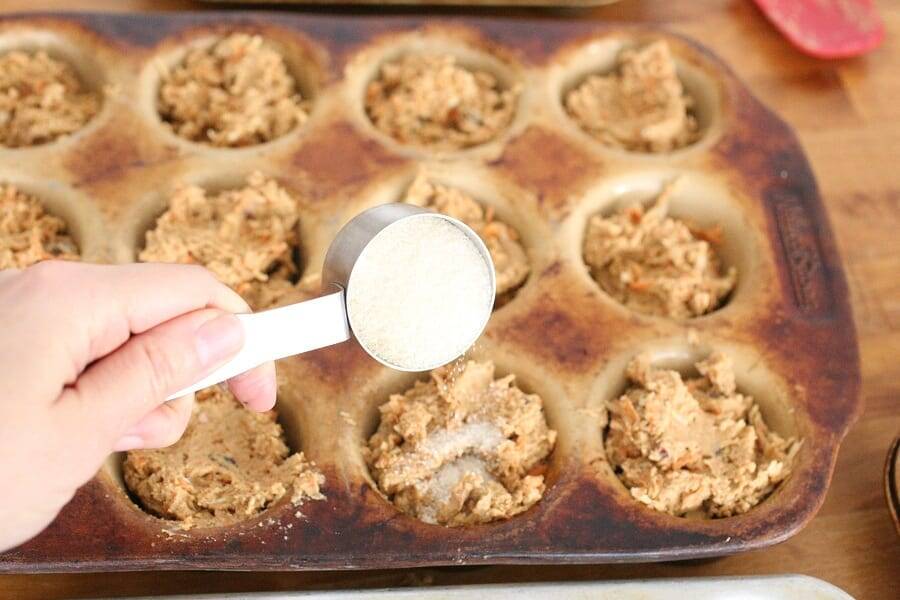 Bake and enjoy!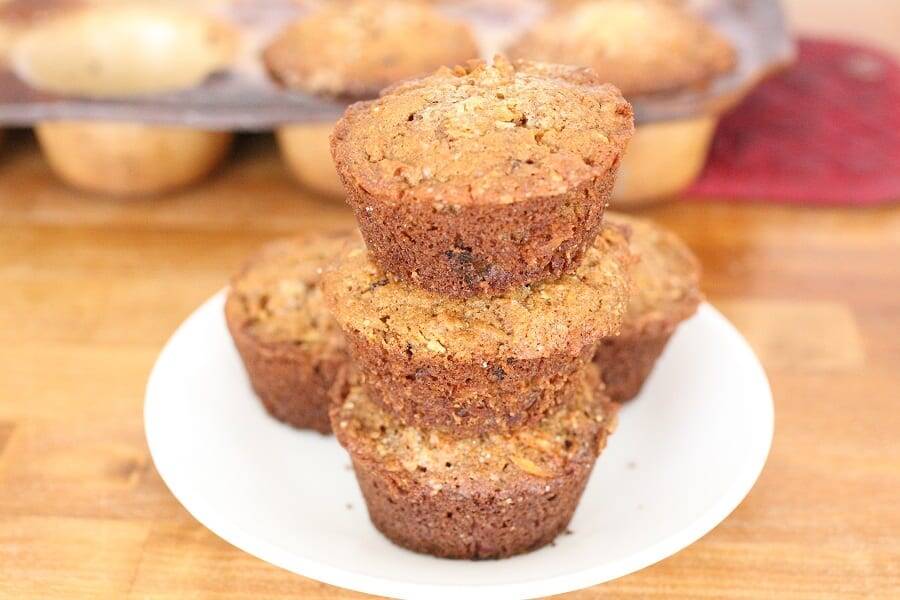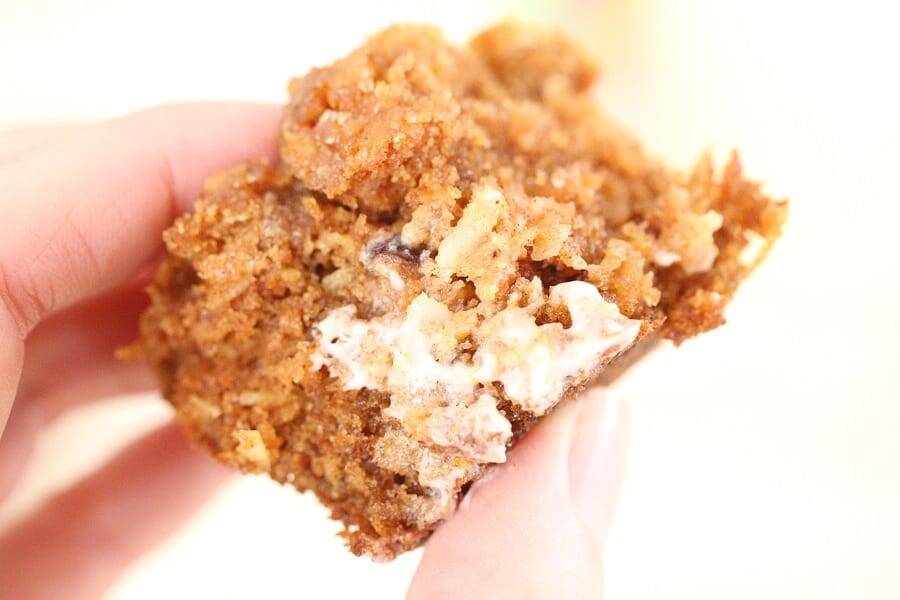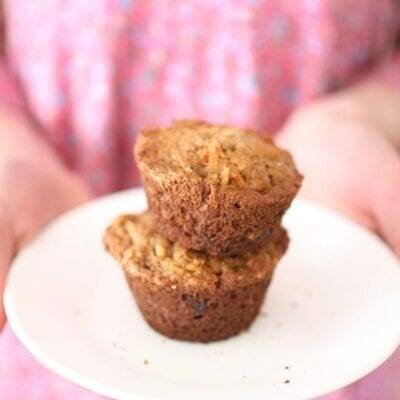 Morning Glory Muffins
Tasty and full of nutrient dense ingredients. These muffins are the perfect breakfast or snack. Enjoy them with coffee in the morning or serve them as a snack with a glass of fresh milk!

Ingredients
4

Cups

Shredded Carrots

2

Whole

Grated Apples, peeled or unpeeled

6

Beaten eggs

2

Cups

Oil

I use coconut melted

1

tsp

Vanilla

2

Cups

Sugar

1/4

Cup

Sugar

For sprinkling on top
Dry Ingredients
4

Cups

Whole Wheat Flour

I use Prairie Gold White Whole Wheat

4

tsp

Baking Soda

1

tsp

Salt

4

tsp

Cinnamon
Extras
1

Cup

Pecans

1

Cup

Unsweetened Coconut

1

Cup

Raisins
Instructions
Preheat your oven to 350. Mix all the wet ingredients, apples, carrots, eggs, oil, vanilla and sugar. Add in the dry ingredients, flour, baking soda, salt and cinnamon, mix well. Lastly, mix in the extras, pecans, coconut and raisins. Fill the greased or lined muffin pans nearly full. Sprinkle the tops with sugar, if desired. Bake at 350 degrees for 20 minutes. Enjoy!

Notes
These muffins do not have a tremendous rise. Therefore you can fill the cups pretty full. Also, if you use coconut oil, or another oil that hardens, you may find the batter to be rather thick by the time you put them in the pans. It is fine.
Pin for Later!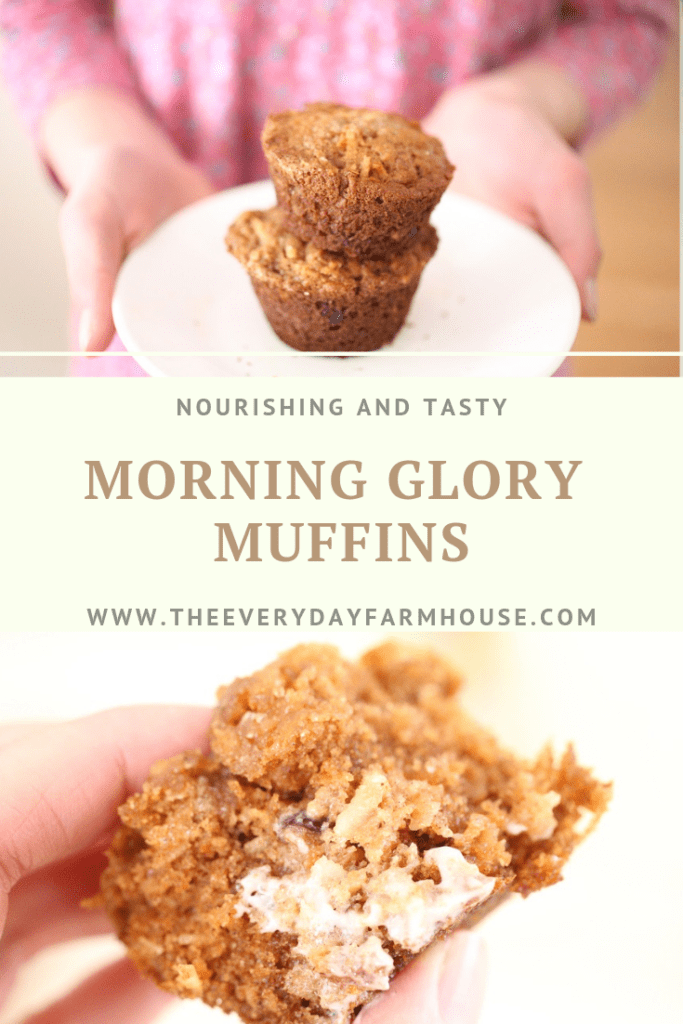 Amazon links