Whole Wheat Sugar Cookies & Free Printable Farm Valentines for You!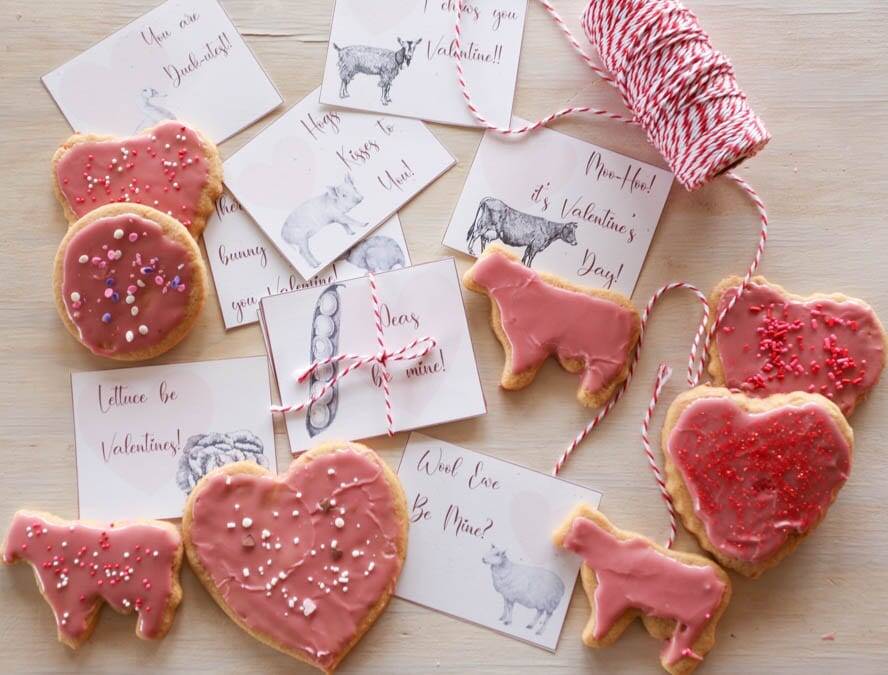 Whole Wheat Sugar Cookies and New Corny Farm Valentines for you! Last year I shared some "punny" farm animal valentines with you, and the response was wonderful! You all are clearly into cheesy humor just like me!
This year I created some farm animal Valentines for you, but also some fruit and veggies valentines as well, because I was sure they would "produce" a laugh!
I am also sharing our favorite sugar cookie recipe. Whole Wheat Sugar Cookies with naturally colored icing.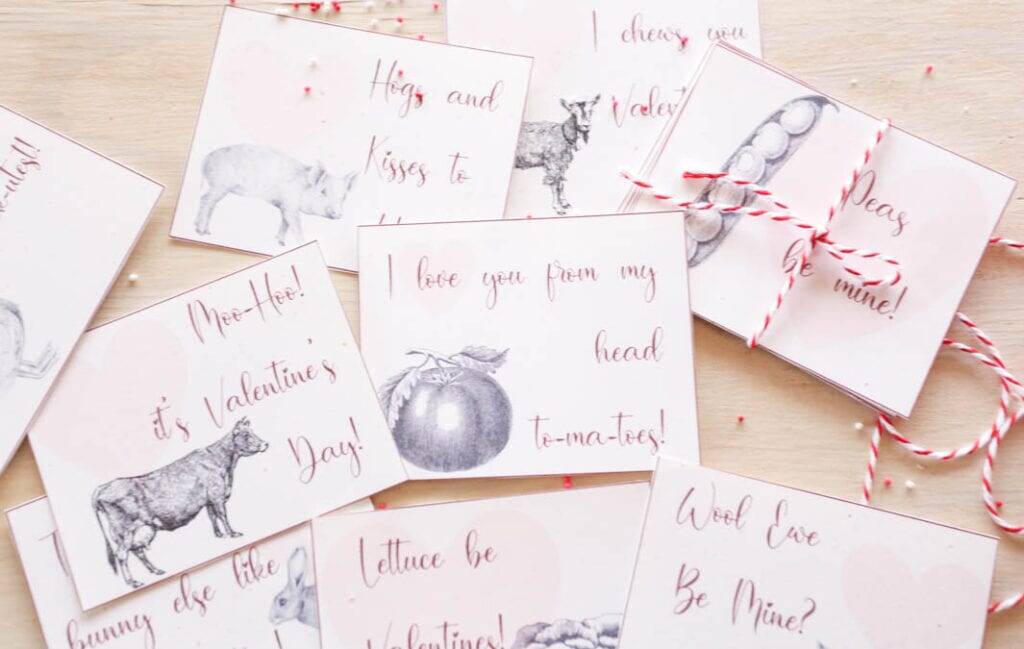 Free in My Resource Library
These Valentines are ready to print and are free for my subscribers. If you are not a subscriber to The Everyday Farmhouse, you can fix that right here. I only send an e-mail when I have a new post up on the blog or a new product in my Etsy shop.
Whole Wheat Sugar Cookie Recipe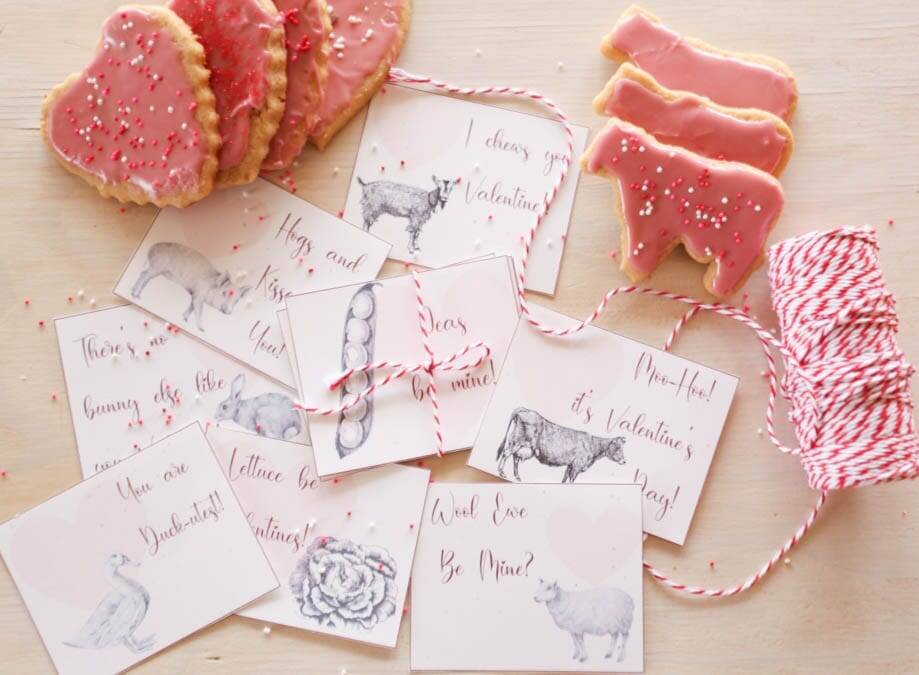 These cookies are so yummy and moderately nutritious with whole wheat flour and icing colored naturally with beets. I use Prairie Gold White Whole Wheat Flour for all my baking. It is a light wheat flour. If you use a coarse wheat flour, you may want to use half wheat and half white flour.
I also used organic evaporated can sugar for anything that calls for sugar.
Why Frosting Colored with Beets?
I have at least one child that seems to get crazy wound-up when she has consumed red food coloring. I had been wanting to try making my own natural food coloring, and I had some beets on hand. You can look up more specific directions on how to do this.
I didn't think it could be all that complicated because beets just want to stain everything they come in contact with! I simply boiled a cut-up beet for about ten minutes with very little water. I then used the water in the pan and squeezed the beet with a coffee filter. I added about a tsp to my icing. The color is quite pretty.
Here is a cute printable recipe if you would like it.
Printable Recipe for Whole Wheat Sugar Cookies with Beet Colored Icing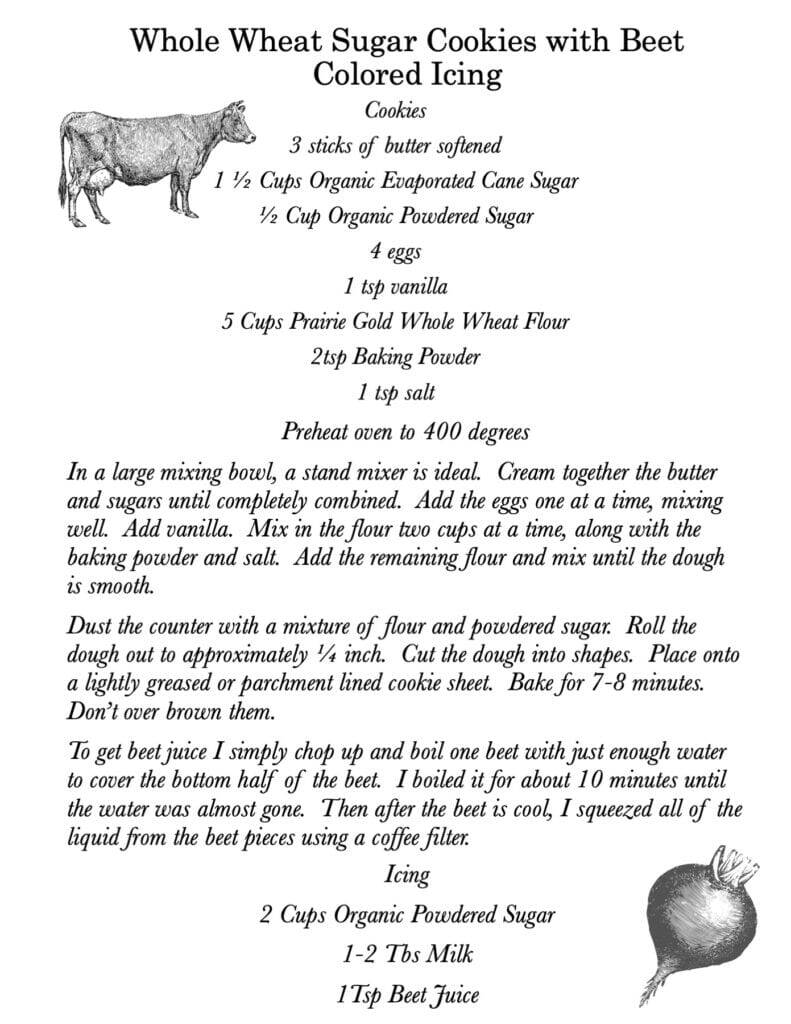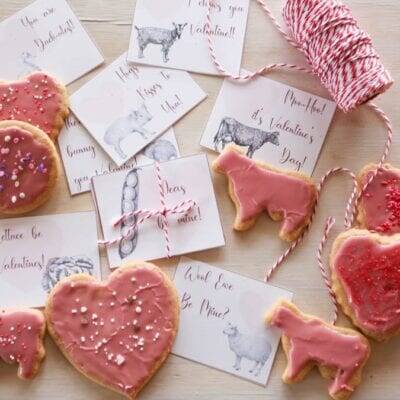 Whole Wheat Sugar Cookies with Beet Colored Icing
Delicious and nutritious sugar cookies, perfect for a holiday. Pink icing colored with beets.
Ingredients
3

sticks

Butter

softened

1½

cups

Sugar

I like organic evaporated cane sugar

4

eggs

½

cup

Powdered Sugar

1

tsp

vanilla

5

Cups

White Whole Wheat Flour

I use Prairie Gold White Whole Wheat Flour, it is a lightter wheat flour. If you only have a coarse ground wheat, you may want to mix in half white flour for good results.

2

tsp

Baking Powder

1

tsp

Salt
Instructions
Preheat oven to 400°. In a large mixing bowl, (a stand mixer is ideal). Cream together the butter and sugars until completely combined. Add the eggs one at a time, mixing well. Add vanilla. Mix in the flour two cups at a time, along with the baking powder and salt. Add the remaining flour and mix until the dough is smooth.

Dust the counter with a mixture of flour and powdered sugar. Roll the dough out to approximately ¼" thick. Cut the dough into shapes. Place onto a lightly greased or parchment-lined cookie sheet. Bake for 7-8 minutes. Don't over brown them, just until the edges are set and slightly browned.

To get the beet juice for the food coloring, I just chop up and boil one beet with barely enough water to cover the bottom half of the beet. I boiled it for about ten minutes until the water was nearly gone. Then after the beet is cool, I squeeze all of the beet liquid into the pan using a coffee filter.
Icing
Measure two cups of sifted powdered sugar into a medium bowl. Add 1-2 Tbs of milk. Stir until the consistency is smooth and spreadable. You don't want it too runny, but not too thick either. A bit thicker than honey is perfect! Add in a few drops of your beet coloring until you reach the desired color.
Pin and Share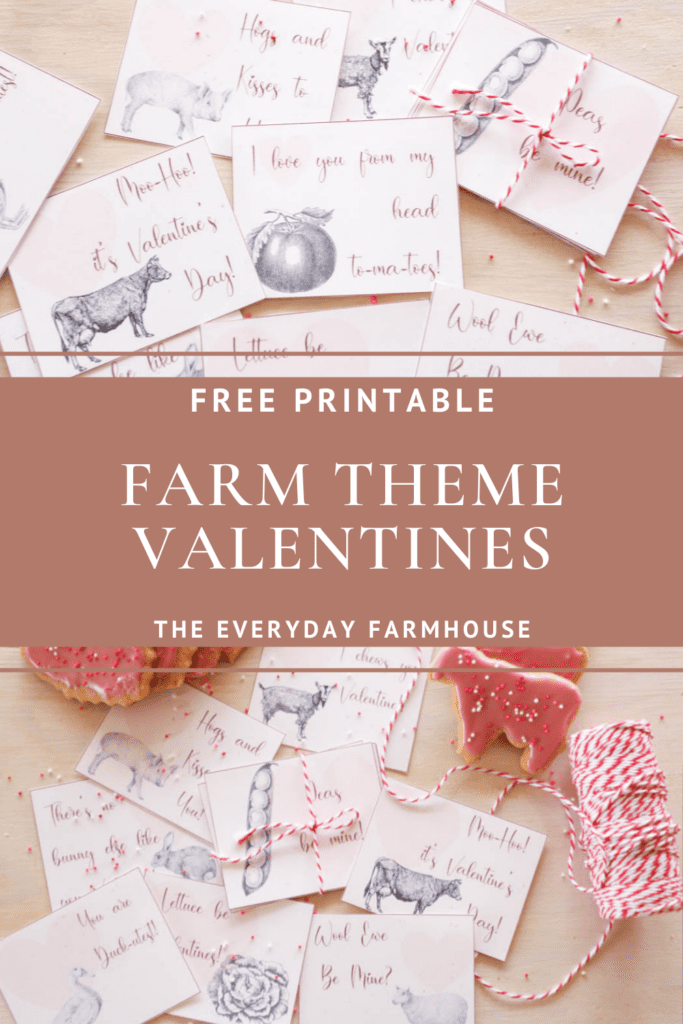 Here are last year's Valentines
These can also be found in my Resource Library.