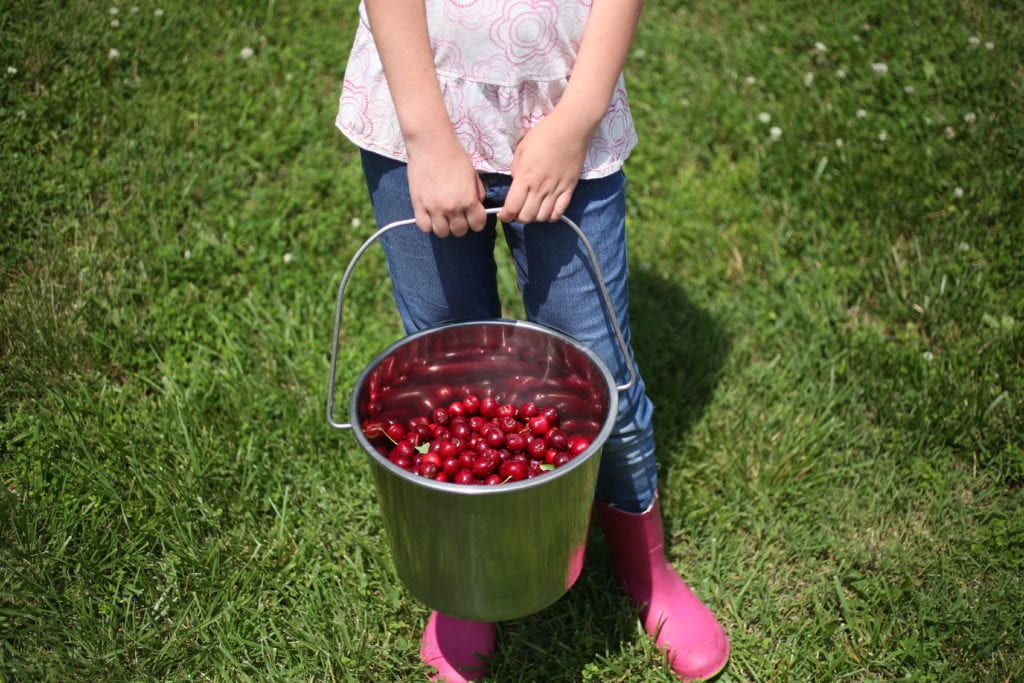 In this post I thought it would be fun to do a Five Things Friday kids edition. Here I will share five things that we are enjoying with our children right now.
We homeschool, so I am home with my kiddos everyday year round. We do take a bit of a break for Summer, but mostly we stick to our schedule. There is just a mad rush to get our work done in the morning so we can swim in the afternoon.
For others, Summer must be a bit of an adjustment. Making the transition to having your children home everyday must have it's challenges. Here are five things that is making our life more enjoyable right now. I did not include anything screen related other than the art lessons. I figure we all have plenty of ideas for spending the hours in front of a screen, most likely you are looking for ideas to eliminate some of that. Also an easy lunch or dinner idea is included.
Homemade Play-Doh
I know this is nothing revolutionary, but it is like magic at our house. We made a batch of this on Monday, and they played with it literally ALL day long. Tuesday the magic had still not worn off and I had to forbid them from touching it until after chores and Bible time were finished. Today is Wednesday, and it is almost lunch time, four of them just got their bags of dough and took it outside.
I have each child use their own placemat to play on. This helps to eliminate some of the mess, but it still gets on the table and floor. If the weather is nice I have them take it outside to the picnic table or the porch. To me a little mess is totally worth the hours of contented play! This is even fun for some of my older children.
This recipe makes enough for two children to have a good amount to play with. I make a quadruple batch when I make it so that everyone can have a nice big lump. The dough is really so soft and nice. They just use my rolling pins and cookie cutters and their imaginations! Well, and anything else they can smuggle out of the kitchen.
Store in a tightly covered container and it will last for nearly a year! We put ours in zipper bags, and it does last quite a while that way too.
Homemade Playdough
Easy to make and provides hours of fun
Ingredients
1/2

Cup

Salt

1

Cup

Flour

1

Cup

Water

2

Tsp

Cream of Tartar

1

Tbs

Cooking Oil

I use coconut oil, and the dough smells so good!

Food Coloring

I like to use gel food coloring for this
Instructions
Mix the salt, flour and cream of tartar in a 2 quart pan…bigger of course if you are quadrupling it! Add water and oil, stir until everything is well mixed

Cook over low heat stirring without stopping, until dough gets rubbery. It doesn't need to look smooth yet, it can be lumpy in some areas.

Turn the dough out on the table and let it cool a bit. Then knead until it is soft and smooth.

The food coloring can be added in while you are cooking it. That is if everyone wants the same color. Not a chance at my house. So, I use gel food coloring and knead it into the divided balls after it cools a bit. I do this by folding it over and over and I try not to touch the food coloring. If you only have liquid coloring, put it in a baggy and knead it in that way.
Quesadillas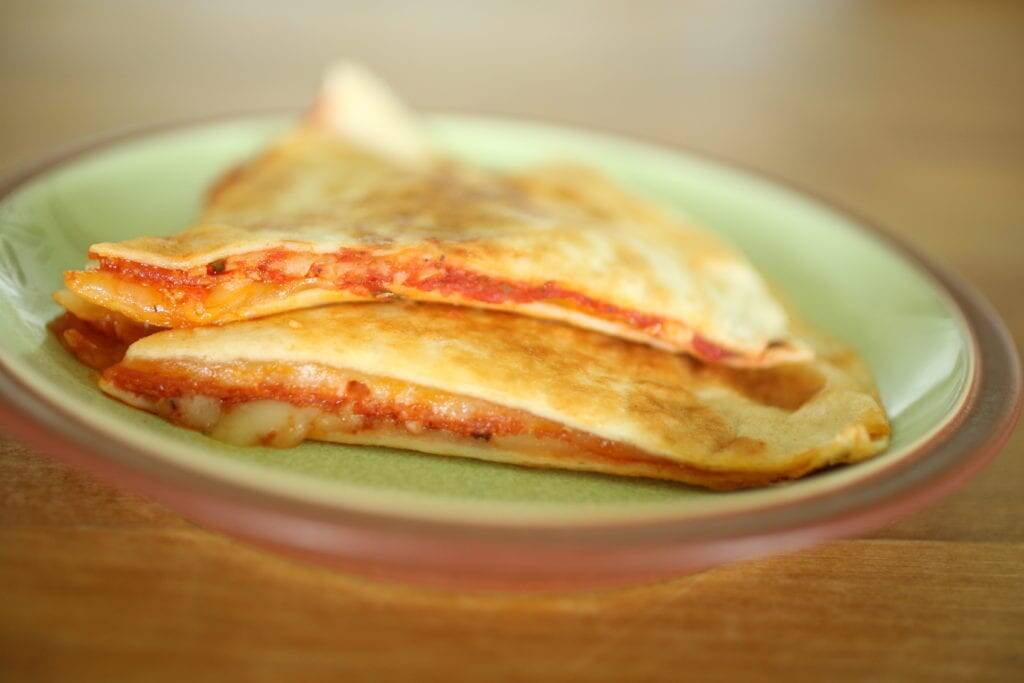 These have been a lifesaver for my dinner time lately. I do not love to cook in the Summer. If my family wouldn't rise up in mutiny, we would eat salad every single day. So, this week my older kids…the ones with the real big opinions…are at camp. Therefore, we ate quesadillas two nights in a row. However, they were different types, one night was cheese quesadillas with onions and peppers the next night was pizzadillas. This got me thinking that you can make all different sorts of quesadillas as long as you keep a few staples on hand. This can be so handy if you forgot to thaw meat or have no meal plan.
Pizzadillas
For these I just keep shredded cheese in the fridge or freezer always. I keep pepperoni in the freezer and I always have tomato sauce on my pantry shelves. I just dump the sauce in a pan and heat it a bit adding in Italian seasoning and garlic salt. Just butter the tortilla and cook it butter side down in a pan or on a griddle. Layer on the cheese, pepperoni and tomato sauce, top with more cheese and another buttered tortilla. Cook until brown, flip and cook the other side. So easy!
Cheese Quesadillas- pretty self explanatory
Breakfast Quesadillas
Layer with cheese and other breakfast ingredients. Try them with eggs, and sausage, or bacon. Super easy and super yummy!
Peanut Butter and Jelly Quesadillas-good for a lunch
Tuna Melt Quesadillas
I just saw this recipe on Mel's Kitchen Café. I love her site and many of her recipes.
Capture the Flag
My kids started playing this a few weeks ago. They invited my husband and I to play one evening. It was so much fun! Now, granted we have a lot of people in our family, so games like this are much easier to execute when you have a crowd.
If you are needing more exercise in your life, but need to trick yourself into doing it. Try playing this with your kids. Holy sore legs!! I run pretty regularly, but I don't sprint. Big difference! I was feeling it for days!
If you don't know how to play….which I did not. You divide into two teams. Each team has a "flag" ours were just empty cereal boxes. Each team hides their flag, but it has to be somewhat visible. Like, sticking out of a bush or something like that. You mark your line between the two sides. Our line wasn't anything fancy, just the back side of the house marked the line. Like backyard vs. front yard.
The object is to get the other teams flag and bring it back to your side without getting tagged. If you get tagged on the other teams side, you have to go to "jail" which is just a designated "time out" area. You can only get out of jail by one of your team mates tagging you.
I found some instructions here, they do a better job explaining it!
Art Hub for Kids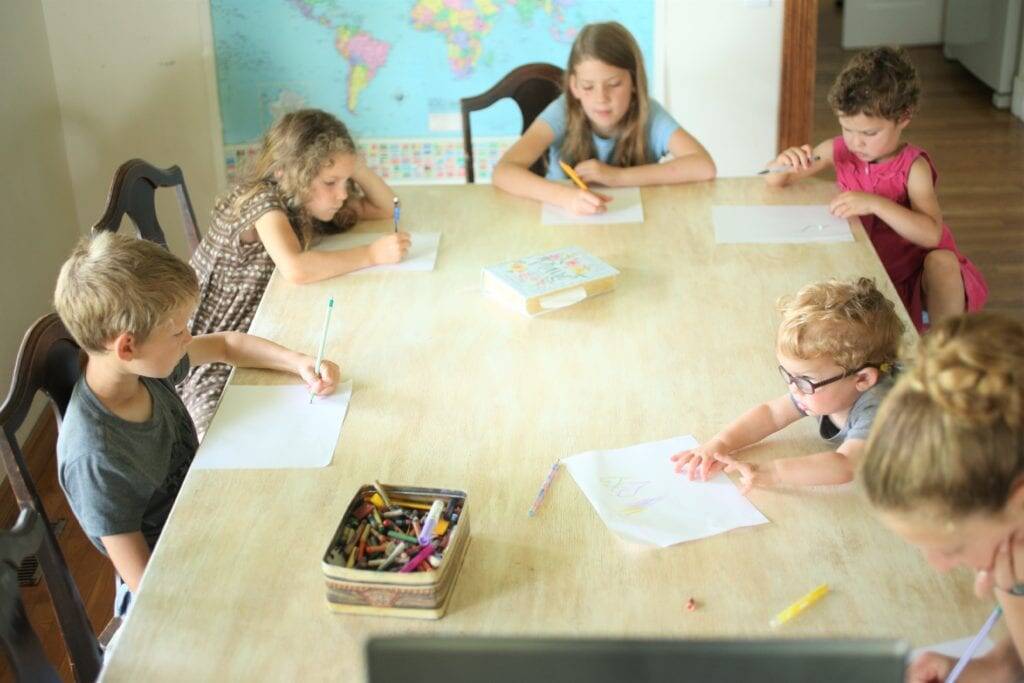 My children love art. We like to do art lessons at least once a week. Many days the little girls would draw all day long if I would let them. We use several art books for instruction, however, art videos are lots of fun. We like to do one or two of these videos on our art days. Rob from Art Hub for Kids is an excellent teacher, and does the art lessons with one or more of his own children. The drawings are simple and he has a huge variety to choose from, some are cartoonish, but he also does some realistic ones. The YouTube channel is here. The website is here.
Lightning in a Jar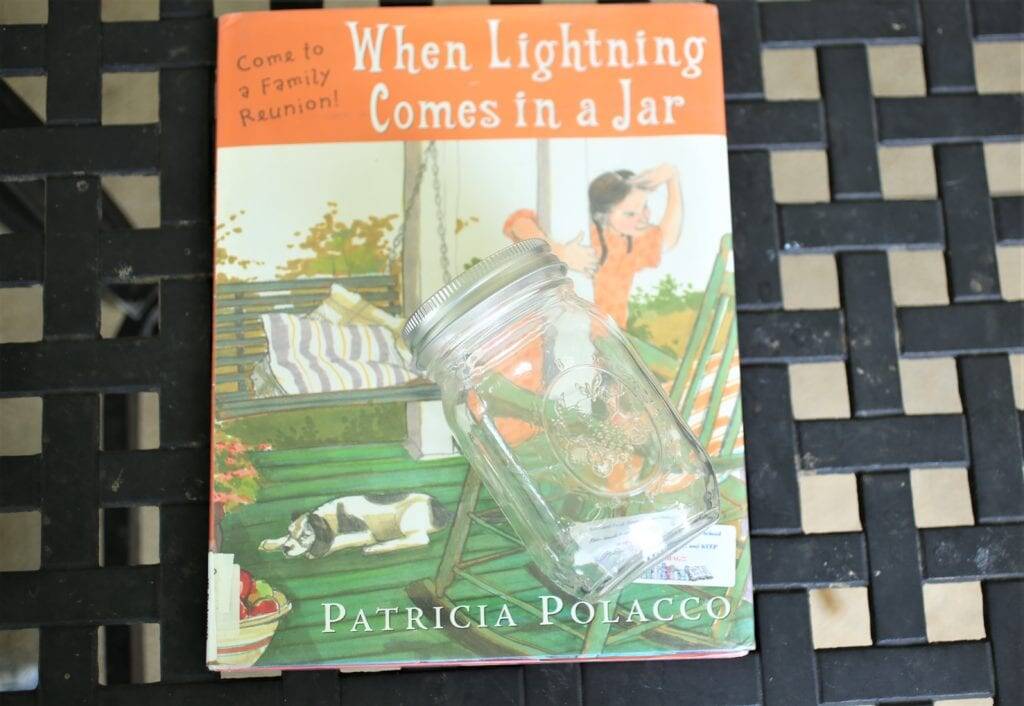 I have told you before that we enjoy many of Patricia Polacco's books. Here is a roundup of some of our favorite reads. Right now the kids are loving When Lightning Comes in a Jar. It is about a family reunion picnic, and all the fun and relationships. The extra special part comes at the end of the night. Set aside some time the night you read it for catching lightning bugs. Side note: we always release the lightning bugs and never make stick flashlights out of them….so please don't worry!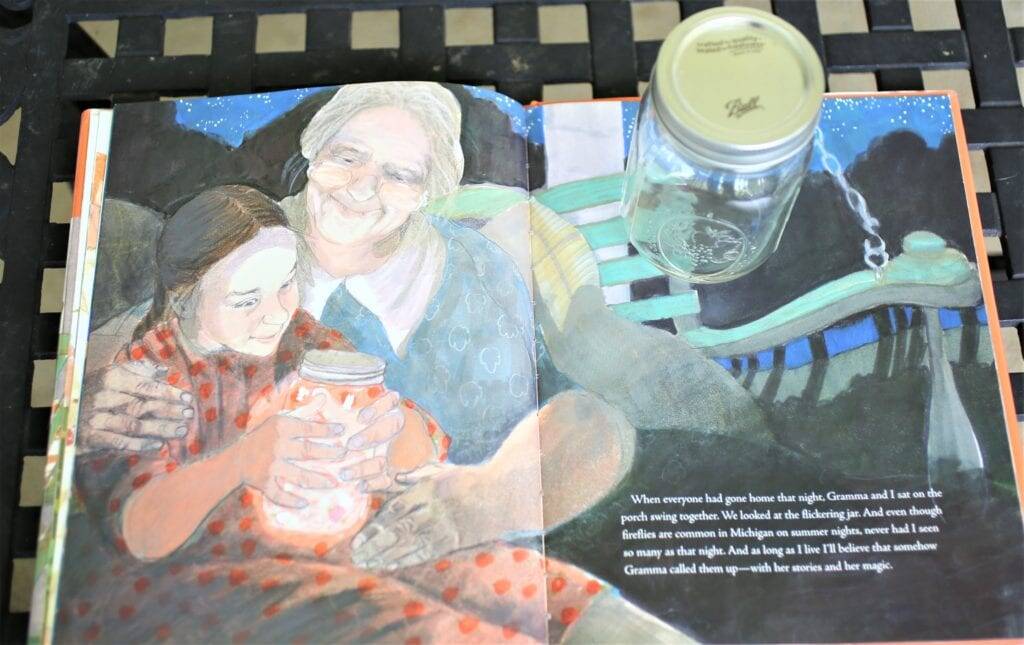 Bonus: Berry Picking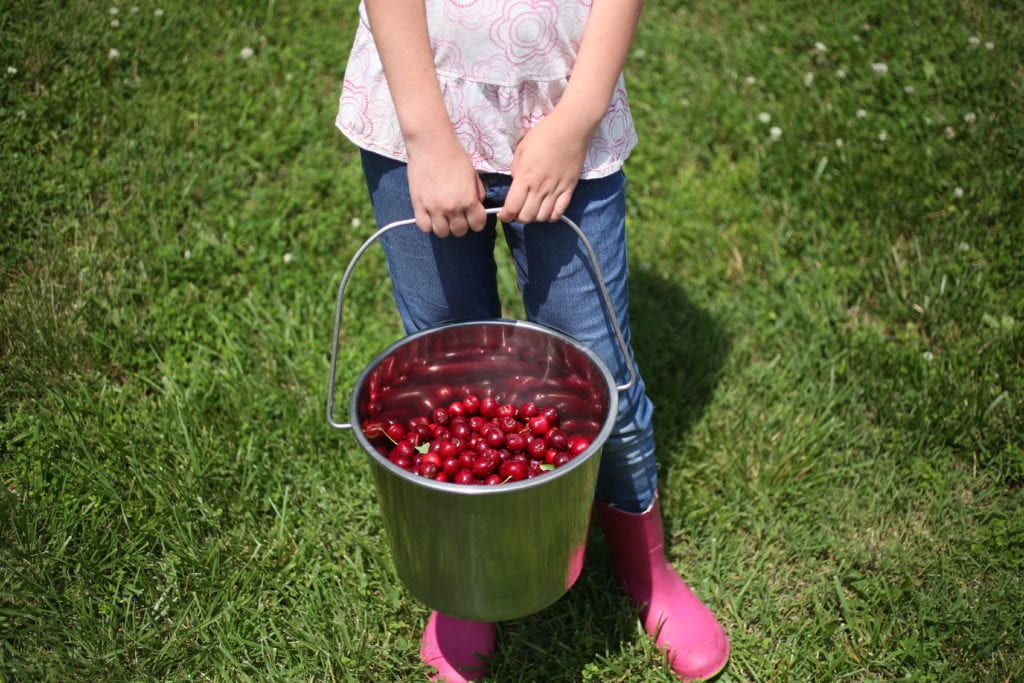 If you can find a local place to pick berries, go do it!!! We used to go pick blueberries at a farm when our older kids were little. They still remember those times with a smile. This year a friend invited us to come pick cherries at his house. We took the kids and had a great time. The bonus is a big bucket of free sweet cherries; extra good since they were hand picked!
You might read a book like Blueberries for Sal by Robert McCloskey before you go berry picking. It just makes it more fun to have that story in your head!
Thanks for stopping by!
I hope you found some of these ideas helpful for your Summer days!
This is the griddle we use for pancakes, quesadillas and anything else we use a griddle for. We have had several over the past 17 years, and this is the best so far.
Pin this list for later!