Welcome to Five Things Friday and The Embracing Home and Family Link Party #26!
Hey there everyone! I started this fun little Five Things Friday a few weeks ago, and it has been fun! We will continue with it this week.
I asked you all for any recommendations on a coffee warmer. I took the recommendation of CoCo from The Crowned Goat and I purchased this one. I really like it. Now, it is a coffee warmer, not a coffee blazing hotter. I do like my coffee very hot. It does not keep it as warm as when it is first poured, but I have not used the microwave to heat my coffee all week! My husband, who is rather hard to impress with gadgety type stuff has been using it in the morning as well. His review is also glowing…he really likes it!
I am working on a post for DIY cleaning products. I fiddled around and tweaked the recipes, writing notes and amounts and ingredients. Guess what I cannot find? Yep, I can't find the paper that I wrote it on. I make and sell planners and printables to help people stay organized, yet I continue to scratch notes on the back of envelopes and proceed to lose them! Sigh…am I hopeless?
It's supposed to be super cold next week, single digits, and one day I saw the number 0… I don't think knowing this ahead of time makes it any better.
My husband has been singing this song to me when he gets home…I think I'm pretty "lucky"
This scripture is a long one today, but I love the spirit of it. I Corinthians 2:1-5. And I, brethren, when I came to you, came not with excellency of speech or of wisdom, declaring unto you the testimony of God. For I determined not to know anything among you, save Jesus Christ and him crucified. And I was with you in weakness, and in fear, and in much trembling. And my speech and my preaching was not with enticing words of man's wisdom, but in demonstration of the Spirit and of power: That your faith should not stand in the wisdom of men, but in the power of God.
Welcome friends, to the Embracing Home and Family link-up!
Embracing Home and Family link-up party will go live every Friday at 8:00 a.m (PST), and is a place for you to link-up family-friendly posts related to homemaking, homeschooling and homesteading. Let's encourage and inspire each other by linking them up on the Embracing Home and Family link-up party!


Meet your lovely hosts!
Show Jenn from The Everyday Farmhouse some love by visiting her blog today!
Stay Connected with Jenn- Blog |Instagram | Facebook | Pinterest | Etsy Shop
What Cherelle's been up to this week on The Inspired Prairie…
Show Cherelle from The Inspired Prairie some love by visiting her blog today!
Stay Connected with Cherelle- | Blog | Etsy Shop
Embracing Home and Family's Featured Posts This Week are…
Growing Dahlias From Seed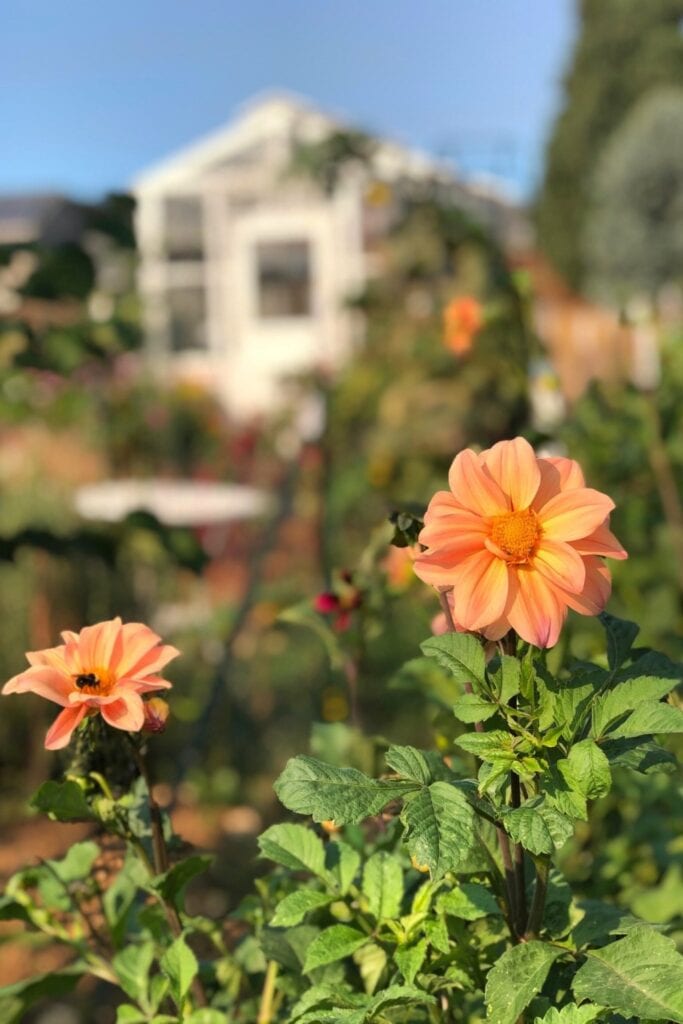 How to Make Mittens from Old Sweaters
The Seven Principles of Home Economics
Sweet and Salty Potato Chip Cookies
Congratulations to those who were featured! Be sure to grab the "I Was Featured" image and showcase it on your blog!
Simply right click the image below, and click save-as.
Simple Guidelines for the Embracing Home and Family Link-Up:
You can link up to three family-friendly posts that pertain to homemaking, homeschooling and homesteading. Let's encourage each other with helpful and uplifting posts, and keep your linked up posts clean and family-friendly. Anything inappropriate will be deleted.
Show some support to your hosts and another blogger who has linked up.
We will choose 4 features each week and each feature will be pinned to Pinterest!!
By linking your blog posts on Embracing Home and Family, you are giving us permission to use your images to showcase your post if you are chosen as a weekly feature.
Please, no repeats within a 6 month period!
Embracing Home and Family link-up party begins on Fridays at 8:00 a.m PST and will end Tuesdays at 8:00 a.m PST.
Let the fun begin!